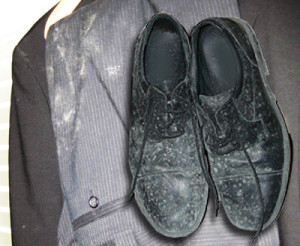 Your Fire and Water Damage Restoration Specialists
When your clothing and fabric items are damaged by fire, water or mold, Steiningers Cleaners will restore your items and return them to you as quickly as possible.
At Steiningers Cleaners, we are dedicated to helping families recover from catastrophes such as fire, smoke, water and mold damage to their homes. We care for your items as if they were our own.
We have a proven system for restoring clothing, bedding, shoes, belts, purses, blinds, shades, drapes, leathers, furs, suede, wedding gowns, suitcases, rugs and much more. We are experts at removing stains and reversing the damaging effects of fire, water, soot, smoke, mold, mildew and odor.
We Restore Fire & Water Damaged Items:
Clothing
Shoes
Purses
Hats
Belts
Furs
Leathers
Suede
Wedding Gowns
Draperies & Blinds
Bedding & Linens
Rugs
Luggage & Backpacks
And so much more