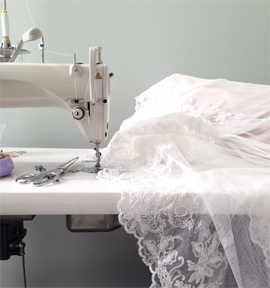 Wedding Gown Services
Our Wedding Gown Services Alterations Department offers our customers exclusive professional alterations. With our on-site alterations, your gown will be custom fit to you and your needs.
Pressing and Steaming Department
We have a professional grade pressing and steaming located within our facility.
Cleaning and Preservation
We put the highest degree of professional care into the heirloom processing of your gown. We examine your gown to find all spots. We use proven formulas to remove spots and treat the entire gown for stains. Your gown is thoroughly cleaned with extra attention given to the neckline, trim and hemlines.